Teachers
Zack Richard and Natalia Rueda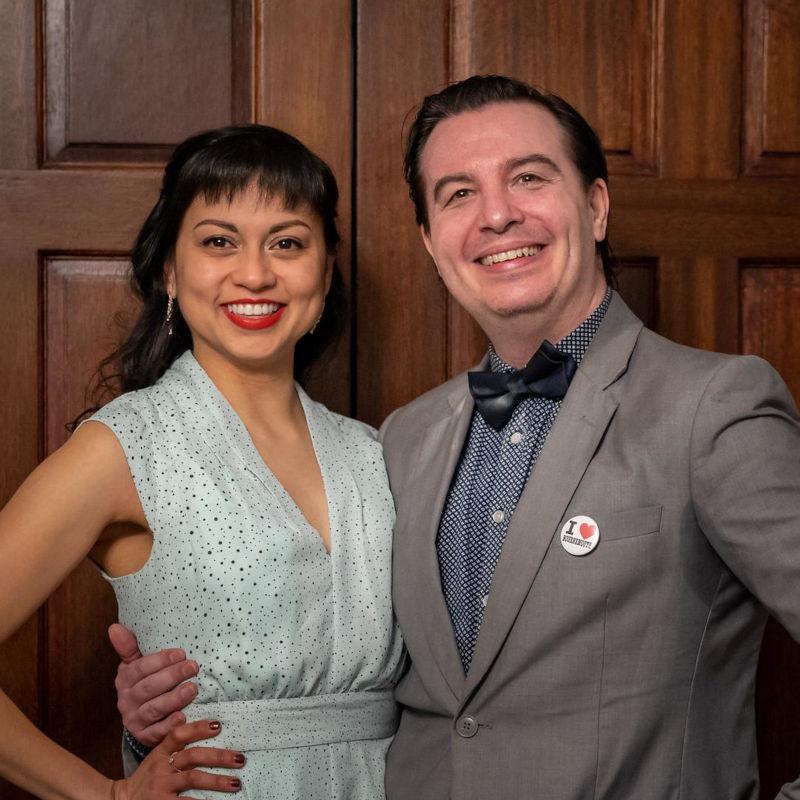 Zack is hilarious and classes with him are always tremendous fun. He has been the director of Swing ConneXion (a Montreal dance school) since 2005, and has lead many teams on the highest steps of podiums worldwide. An international Lindy Hop and Balboa teacher for over ten years, he is a litteral tornado of creativity and musicality, praised for his original, fun movement that often breaks out of convention.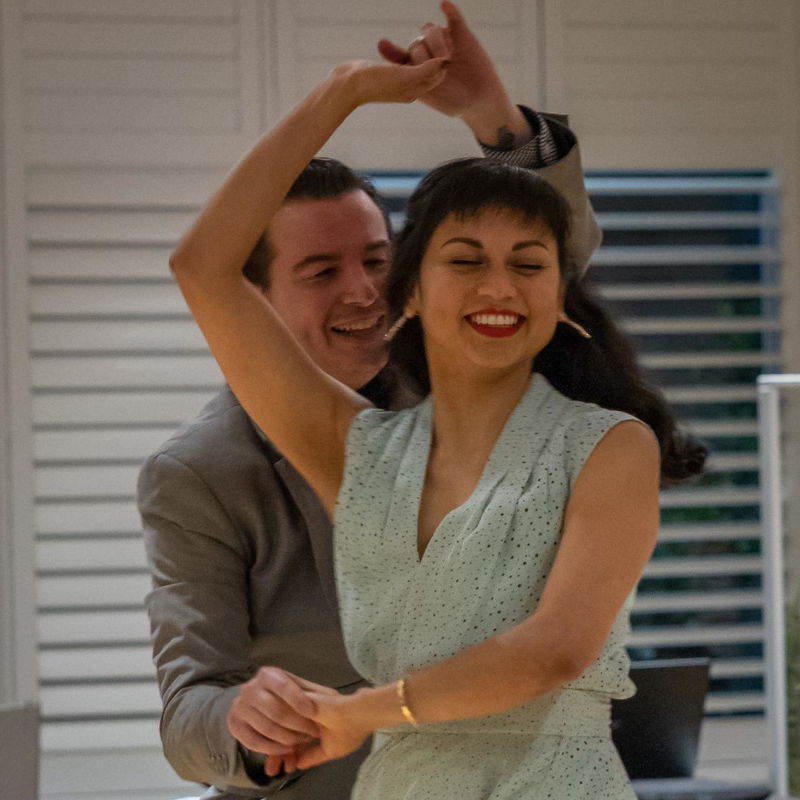 Natalia's teaching style is often described as vivacious and fun, yet highly technical. Natalia began teaching Lindy Hop at the age of 17 in Ottawa, Canada. Shortly after, she developed a sweet spot for Balboa and she subsequently earned her first Canadian Balboa champion title in 2010. A Swing instructor of 16 years, Natalia has taught in Canada, the USA, Mexico, and Europe.
Born and raised in Colombia, Natalia grew up partner dancing. Her later training in the various Swing and Jazz dances, as well as ballet and tango, empowered the unique and vibrant dance style for which she is known.
Nejc Zupan and Fancy Dougherty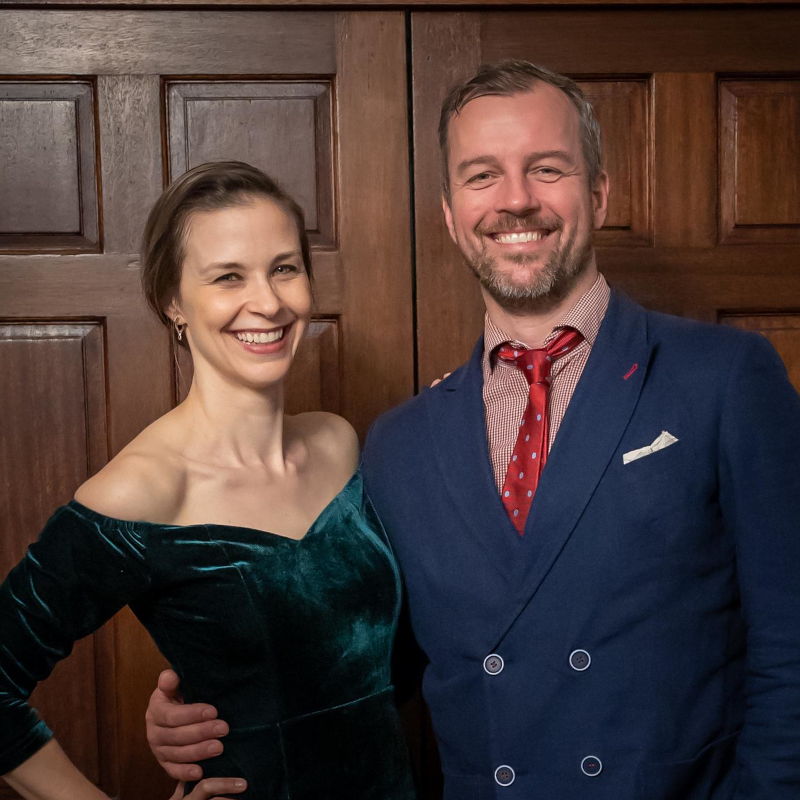 Nejc started dancing swing back in 2003 as a result of his contemporary dance experience and a strong love for jazz music. Because of this he became a main culprit for popularization of Lindy Hop and Balboa in Slovenia in the early 2000s.
His Swing dance experience is a collection of endless research into different dance forms, many international workshops and his humble willingness to keep learning from anybod who is whilling to teach him. He pays special attention to jazz movement and musicality, both equintessential to any Swing dancing.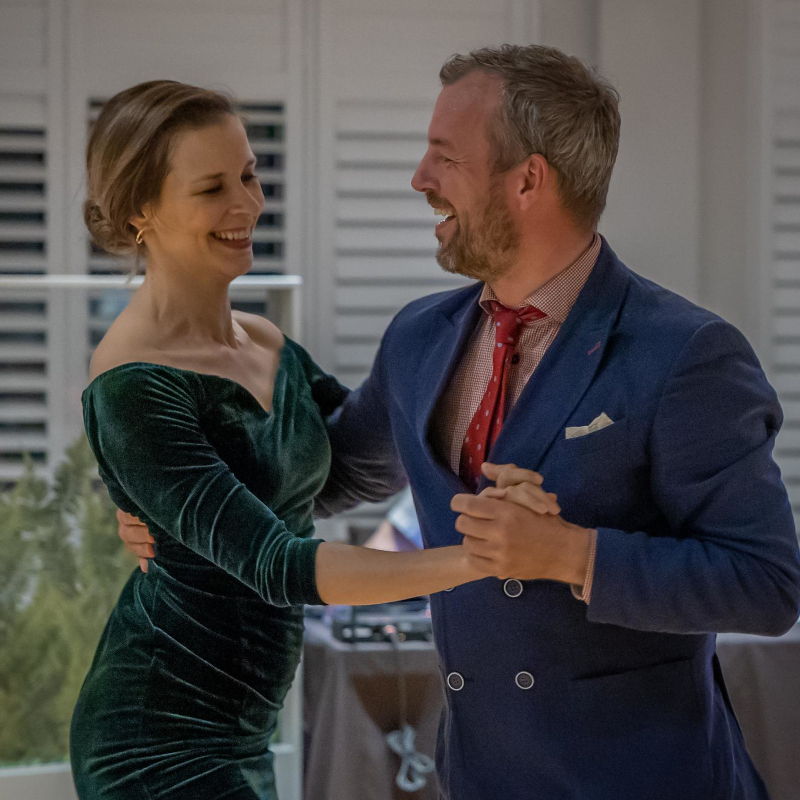 Hailing from Los Angeles, California, Fancy fell in love with Jazz, Lindy Hop and Shag in 2008, with Balboa trailing not far behind. She's been hooked ever since, devoting herself to the technical mastery of historical dances and her own unique style. She has appeared in music videos and television shows in the US, Mexico and France, and has been fortunate enough to share her passion for dancing in classrooms all over the world. She was nominated for the California Swing Dance Hall of Fame in 2014 and is a five-time winner of the National Jitterbug Championships shag division (four with Shag partner Steve Sayer). Be sure to ask her to dance!
Albert Ferran and Neus Castells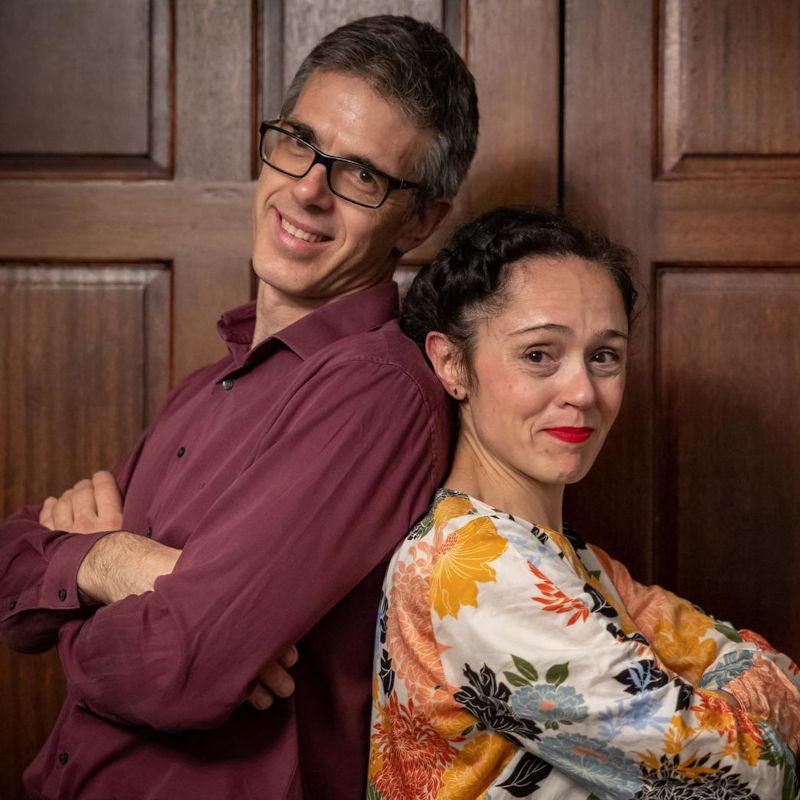 Since September 2015 Albert and Neus have been training and teaching Balboa regularly in Barcelona, and from 2017 internationally. Their classes mainly focus on the technique, with special emphasis on the foundations and how the couple connects one with the other, in order to become a team where the two dancers can express themselves individually while they fly at the dance floor as one. For that, they have developed their own method of approaching and teaching the dance.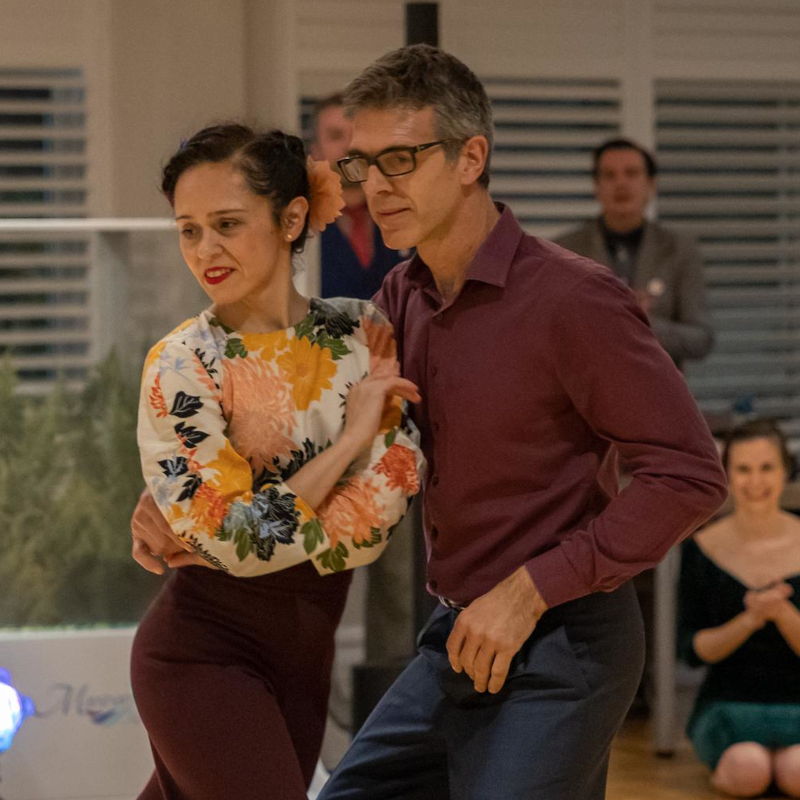 Albert has been dancing Balboa since 2005 and teaching internationally since 2011. His passion for this dance has made him one of the driving forces behind the creation and growth of a community of Balboa dancers in Barcelona, which is increasing day by day. He has developed his own style with a particular way of combining Pure Bal and Bal Swing, and in being musical. He has won many international Balboa competitions such as the Eurobal Cup in 2011 the BOTP Classic Open in 2013, and the Easter Balboa Championships 2013, was second in the Open Social of the ABW 2017 in Clevelandand and first at the CalBal Classic 2018 Open Mixed Couples.
Neus discovered Balboa in 2010 and since then she has combined her fascination with Balboa with Lindy Hop and other swing dances, dancing, training and teaching locally, wanting to learn more and share this passion. For her a day without dancing and without having tried and learned something new is like a lost day. She got first place at the J'n'J of Toulouse Balboa Festival 2016 and has been finalist in many other competitions.